VVRC 40cc
This new 40cc gas engine was developed in collaboration between Valley View RC and Quzhou Jjinnuo Machinery Co.,Ltd. After several design changes and many hours of testing I feel we have developed the only twin cylinder engine that will fit most 30cc airplanes and will also fit inside a 30cc airplane cowl.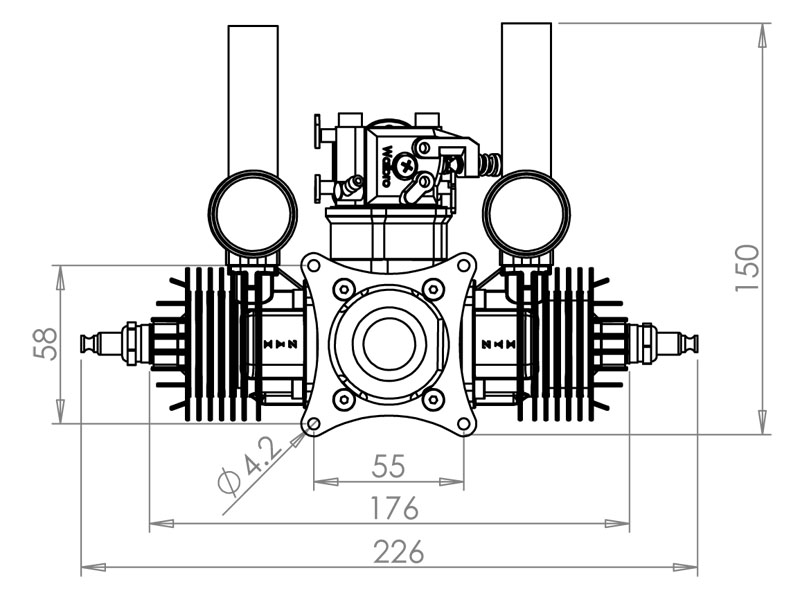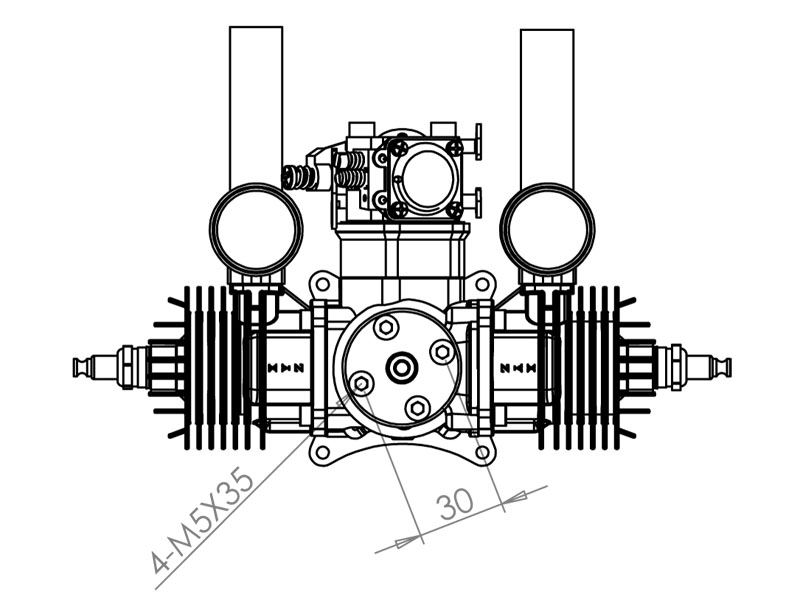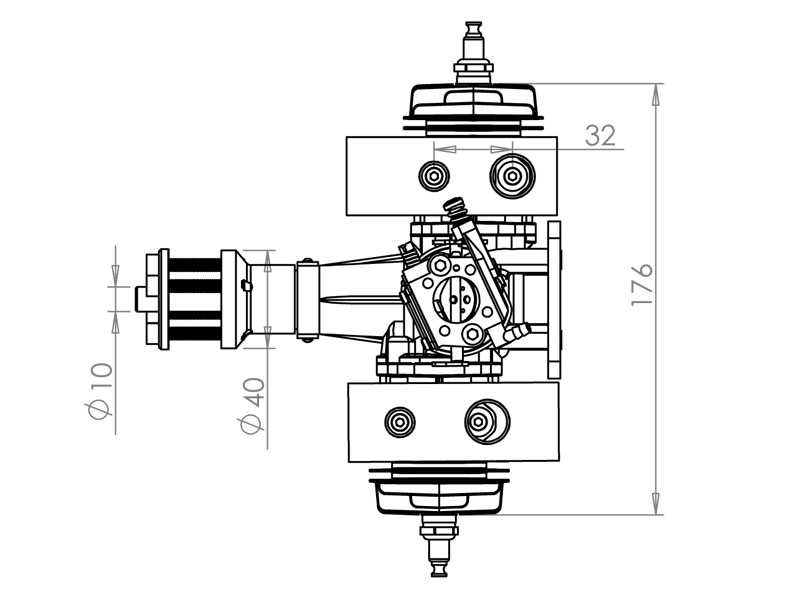 The distance between spark plug caps is 7-7/8". The use of a smaller 1/4 X 32 spark plug and angling the plug in the cylinder makes this possible.
This engine is also available with the angled NGK CM-6 spark plugs. The distance from cap to cap on the engine with the Angled CM-6 spark plugs is 8-1/2". The use of an Rcexl ignition on both engines makes these engines very reliable and will last for many years.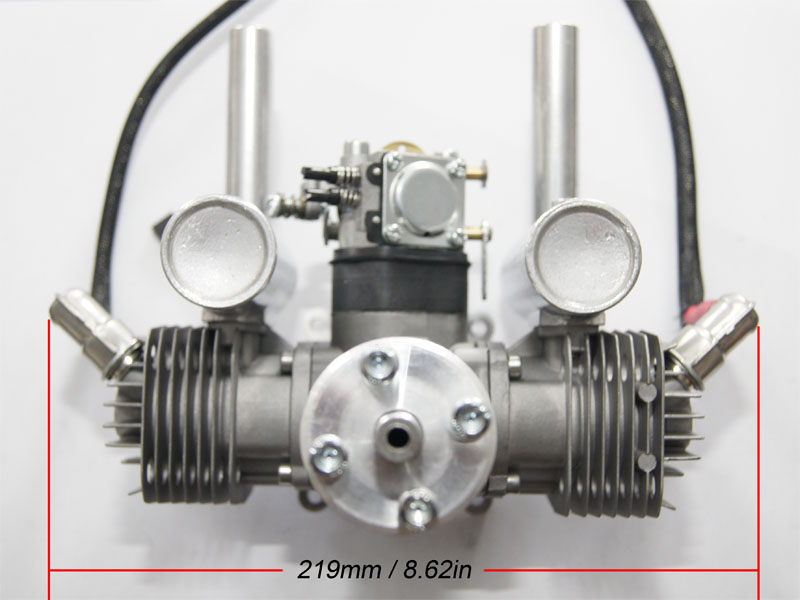 Includes: Rcexl ignition, NGK CM6 Spark Plugs or ME-8 Spark Plugs ,Nice polished mufflers, 20mm stand-offs, long throttle arm, mounting template and manual.
Specifications:
Displacement: 40 cc
Bore x Stroke: 32 x 26 mm
Carburetor: Genuine Walbro
Ignition: Rcexl
Propeller: 20 x 8 @ 7000 rpm
Maximum Output: 4.7 hp / 7500 rpm
Speed Range: 1500 - 7500 rpm
Gas/Oil Mix Ratio: 32-40:1, 87 octane, recommend 32:1
Power Supply: 4.8 – 8.4 V
Weight with ignition and muffler: 44.00 oz
Weight without ignition and muffler: 34.1 oz
Related Products
Specials
Featured