XYZ 53STS / TGY 53STS
Specifications:
Displacement: 52.6 cc (3.21 cu in)
Bore: 1.33 in (34 mm)
Stroke: 1.1 in (28 mm)
Weight: 42.32 oz (1200 g)
RPM Range: 1,750-9,000
Output: 5.5 hp @ 9,000 rpm
Requires: Gasoline, 2-cycle oil, ignition battery & propeller
Includes: electronic ignition, muffler, spark plug, gasket, bolts, throttle arm extension & manual
Suggested Propellers: 22x8, 22x10,23x8,23x10
Suggested Break-in Prop: n/a

Technical Data:
Ignition Battery: 4.8-6.0V NiCd or NiMH, 6.6V LiFe or 7.4V LiPo pack (LiPo or LiFe use requires voltage regulator.)
Compression Ratio: 10.5:1
Gasoline/Oil Mix: 30:1
Replacement Spark Plug: NGK CM6 or equivalent
In order to provide best performance to our buyer , we have several options on our engines .
Please choose the option parts you like before add it to your cart .
Note: The standard parts will be replaced by option parts which you choose.
Below are the Engine have Option Polished Muffler Installed .
This option muffler won`t leaking oil with very nice polished looking .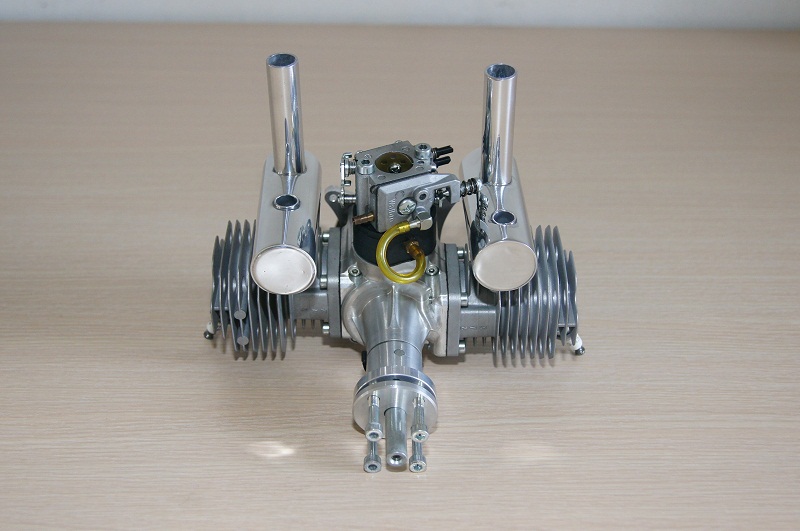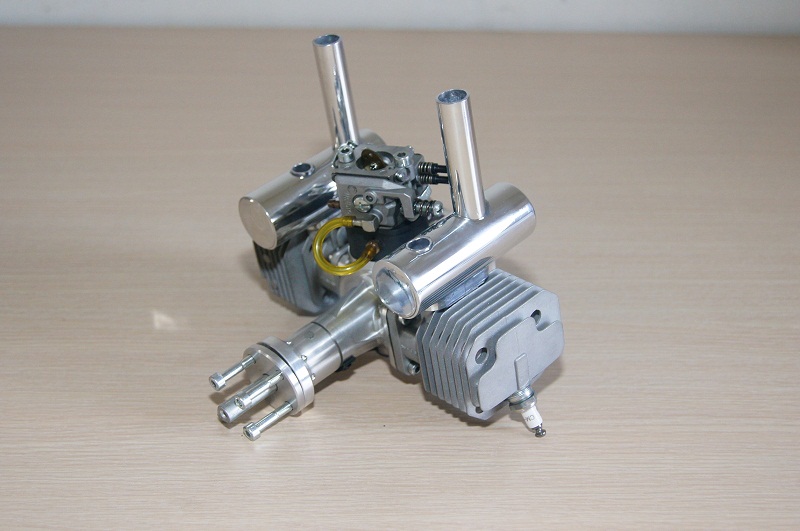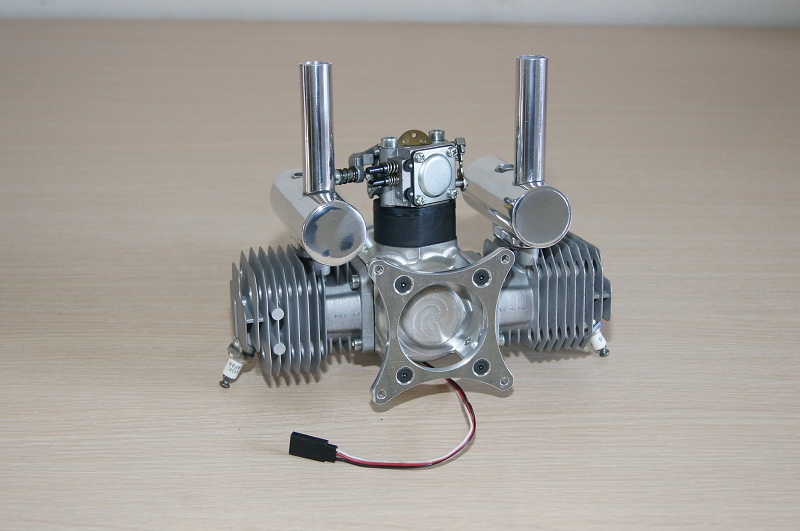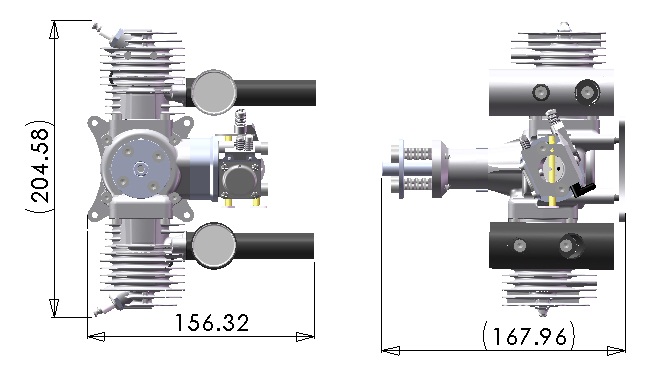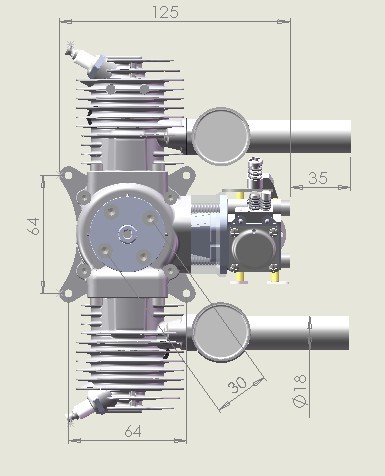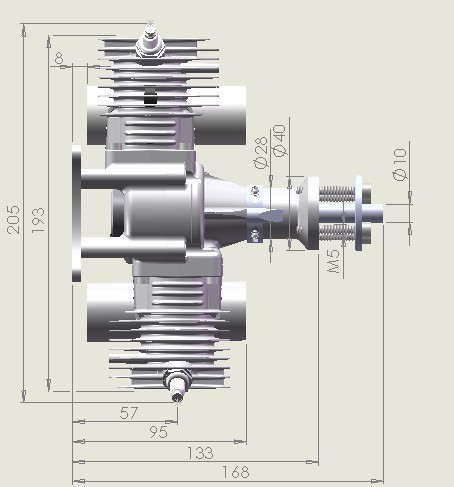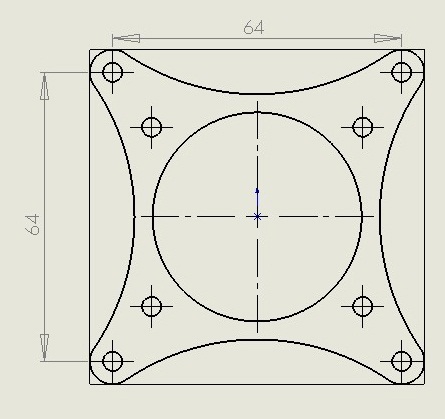 XYZ 53STS with 1/4-32 ME-8 Spark Plug !
Width is 215MM between Cap to Cap.

Related Products
Specials
Featured